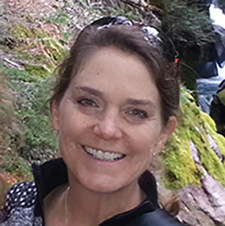 I'm a freelance graphic designer here in the beautiful Pacific Northwest.
I specialize in graphic design, branding, logos, illustration, typography, books and brochures.  My main passion is to help my clients realize their visual communication needs. You'll find working with me is pretty different experience from working with design consultancy. I love to bring my clients into the creative process! I believe my clients know their business best and that the synergy of working together simply produces better results!
I have a background in marketing communications and about twenty years experience in graphic design.  I'm good at managing complex projects, communicating with clients, building and managing a team, and providing creative direction as needed. I've managed plenty of  projects under tight deadlines and even tighter budgets. I've been able to distill client communication needs into effective and imaginative, yet appropriate graphic deliverables. And while I always have fun creating graphics, my favorite part of what I do is creating work (big or small) that helps my clients achieve their goals.
When I'm not doing graphic design, I enjoy being outside and working with my family on our little hobby farm, hiking with packgoats and traveling.
Thumbtack Best of 2016